August 1, 2015
Our weekly Bowls schedule
Tuesday – Ladies
Wednesday – Men's Self Selected Triples (Casual Dress)
Saturday – Mixed 4 Bowl Pairs (Men and Ladies – Casual Dress)
Last Sunday of every month – Mufti Bowls 9.00am – Breakfast & Bowls $10.00 – Casual Dress – Beginners Welcome
Or roll-up any time – no fees.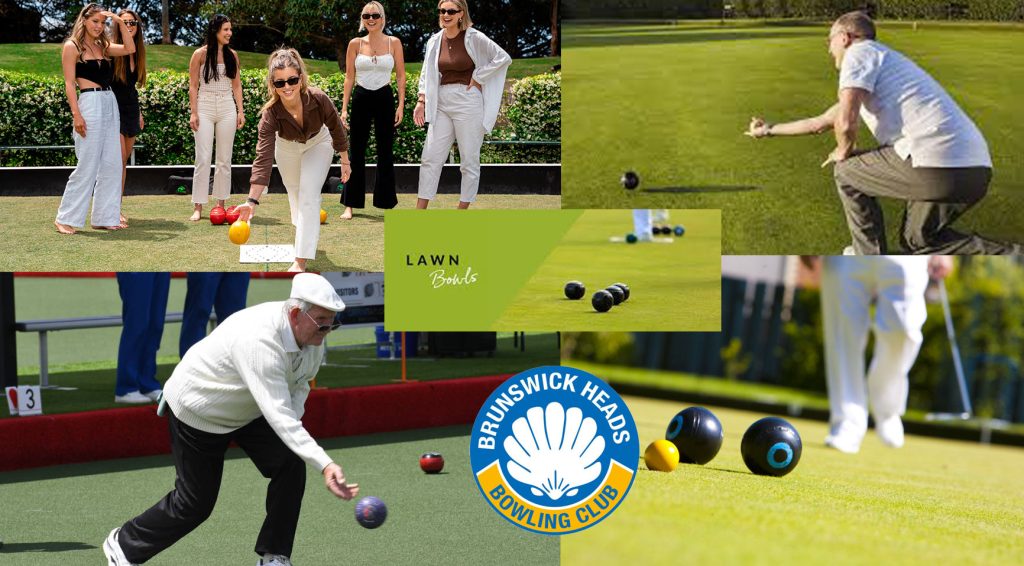 We extend a special invitation to you to try out the fascinating and challenging sport of lawn bowls at Brunswick Heads Bowling Club! While you may not have considered bowling as an activity before, we assure you that it's an experience you won't want to miss.
Lawn bowls is an intiguing game that combines strategy, skill, and friendly competition. It offers an opportunity to connect with others, enjoy the outdoors, and have a whole lot of fun. Whether you're a seasoned athlete or completely new to the sport, our club welcomes players of all levels.
Our knowledgeable and friendly staff will be delighted to guide you through the rules and techniques of the game, ensuring that you feel comfortable and confident on the green. They will provide all the necessary equipment, including bowls, and offer any assistance you may need to get started.
Imagine spending a sunny afternoon in the picturesque surrounds of our bowling club, engaging in a friendly game of lawn bowls with friends, family, or fellow enthusiasts. It's a fantastic way to relax, socialize, and create lasting memories.
But lawn bowls at Brunswick Heads Bowling Club is not just about the game itself. Our club offers a vibrant community atmosphere where you can enjoy the company of like-minded individuals, savour delicious food at the Pacific Bistro, and soak up the coastal charm that our beautiful town is renowned for.
So, we encourage you to embrace the opportunity to try something new and join us for a game of lawn bowls at Brunswick Heads Bowling Club. Discover the excitement, camaraderie, and joy that this sport brings, and become a part of our growing bowling community.
Follow Brunswick Heads Women's Bowling Club on FACEBOOK: