You'll feel at home at Brunswick Heads Bowling Club!

Where Visitors & New Members Are Always Welcome
The Brunswick Heads Bowling Club is a traditional community club and function centre situated in a bushland setting within easy walking distance from the quaint seaside village of Brunswick Heads. We boast excellent greens and a most enjoyable local competition.
It's a family friendly club where you can relax and enjoy a drink with friends or enjoy our gaming facilities. Talk to us about holding your function or special event at the club – you'll enjoy great cost savings and the support of our expert catering.
You'll love the fine dining and friendly service, we have trivia on Tuesday nights and offer sports broadcasts on the big screen.
FOLLOW US ON FACEBOOK: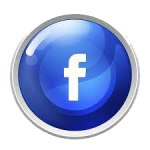 FAQs
Don't hesitate to call on the number below if you have a query not answered here:
What are the operating hours of Brunswick Heads Bowling Club?
Our club is open from 9 am – 9pm, 7 days per week. Please note that these hours are subject to change during public holidays or special events.
How can I become a member of Brunswick Heads Bowling Club?
To become a member, simply visit our club and speak to our friendly staff at the reception desk. They will assist you with the membership application process.
Are there any age restrictions for membership?
Membership at Brunswick Heads Bowling Club is open to individuals aged 18 years and above. However, we're a family friendly club and children are welcome to visit the club when accompanied by a parent or guardian.
Is there a dress code at the club?
Yes, we have a dress code to maintain a comfortable and respectful atmosphere within our premises. Smart casual attire is required at all times, and appropriate footwear must be worn. Please avoid wearing singlets, thongs, and offensive or inappropriate clothing.
Can I bring guests to the club?
Yes, you are welcome to bring guests to Brunswick Heads Bowling Club. However, if your guests are not members, they will need to sign in as visitors at the reception desk upon arrival.
What dining options are available at the club?
Our club features a fantastic bistro offering a wide range of delicious meals and beverages. Visit our dining page to view the menu.
Does Brunswick Heads Bowling Club cater for special dietary requirements?
Yes, we strive to accommodate various dietary needs. Please phone ahead to inform our staff about your specific requirements, and our kitchen team will do their best to accommodate you
Can I book a function or event at Brunswick Heads Bowling Club?
Absolutely! We have excellent function facilities available for hire. Whether you're planning a birthday party, corporate event, or special celebration, our team can assist you in organizing a memorable occasion. Please contact our functions coordinator for more information and availability.
Are there any gaming facilities at the club?
Yes, Brunswick Heads Bowling Club has a gaming lounge equipped with a variety of gaming machines for your entertainment. We promote responsible gaming and have dedicated staff members available to assist you if needed.
How can I stay updated with the latest events and promotions at the club?
You can stay informed about our upcoming events, promotions, and special offers by visiting our website, subscribing to our newsletter, or following us on social media platforms.
Is there parking available at the club?
Yes, we provide ample parking spaces for our members and guests. Additionally, there are designated accessible parking spots for individuals with disabilities.
How can I contact Brunswick Heads Bowling Club for further inquiries?
Visit Us:
Address:Tweed St, Brunswick Heads NSW 2483
Phone: (02) 6685 1328
Email: manager@brunswickbowlingclub.com