May 30, 2023
What visitors and guests have to say after visiting Brunswick Heads Bowling Club
"This place is a no nonsense club with a surprisingly good bistro. Prices are stellar across the board and its free to rock up and play bowls with old school bowls available to use. Bowls coaching is also available by appointment and there are some real gents here always happy to give some advice. The lawns are not bad and are close to the park so its more peaceful than most. Good addition lately has been Seven Miles Cali Cream so we hope more craft beers will be added soon. Since becoming a member Iv been treated with nothing but warmth and even my 6 year old loves coming here. P.S. there are cans of Guinness for the Irish in you."

Brian Yeates
member
"Excellent food, great staff, cold drinks, amazing air con, top WiFi, lots of organized activities and a good place to watch some sport. I highly recommend this club for a visit any day of the week."

Tyler Wells
Visitor
"Someone told me I should try this place out as they thought was the best in Brunswick heads for food. I was not disappointed and had the best dinner I have had for a long time. It was so good I went back the second night and it was just as good. The first night I had my steak cooked to perfection which sometimes is a hard thing to ask for, on the second night I had a home-made pie which was delicious. $15 for both nights which I believe is incredible value for money. 10 out of 10!"

Sunshine Sally
Guest
"A friendly Club where we were made to feel very welcome. The food was delightful and our evening out was memorable."

Jan Mackay
Visitor
Great food, accommodated large group at the last minute and almost kitchen closing time. Greatly appreciated!!

Tracey Getts
Visitor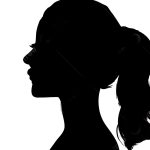 Helene Hainaut
Visitor
Thoroughly enjoyed our meals here. Perfectly cooked barramundi and prawns. The vegetables were spot on and the sauces were fresh – properly kitchen made bernaise and garlic. Much better food and much cheaper than the pub.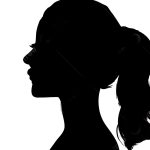 Jeanette McDonald
Visitor
This place came to our rescue for dinner after everything in town was either closed/too busy/had run out of food on New Years Day. A delicious mushroom burger and pulled pork burger. Very grateful!

Sarita Lloyd
Visitor
Lovely friendly staff & delicious food! Highly recommend a stop here 😉

Melanie Jane Connell
Visitor