We can host your special event!
🎳 Why not take the stress out of organising and catering for your awards night, wedding reception, corporate function or private party by letting us cater for you at Brunswick Bowling Club! 🎉
Our Club is the perfect venue to host your next private function or your special wedding day!  Whether you're planning a birthday bash, a corporate event, or simply a fun gathering with friends and family, our bowling club is the ideal destination to add a dash of excitement and entertainment to your special occasion.
🎈 Endless Fun for All Ages 🎈
At Brunswick Bowling Club, we know how to make your private function an unforgettable experience.  Our state-of-the-art function catering takes all the stress out of catering and hosting your event.🎉 Tailored Packages to Suit Your Needs 🎉
We understand that every event is unique, and that's why we offer customizable packages to suit your specific requirements. From small intimate gatherings to large-scale celebrations, our team will work closely with you to design a package that includes the perfect combination of  food and beverages and you may even consider a social bowling theme for fun and interaction. With our extensive menu options and bar services, we'll keep your guests satisfied and energized throughout the event.
🍴 Delicious Food and Drinks 🍻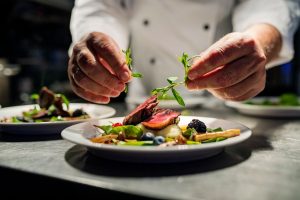 No wedding reception, party or corporate function is complete without scrumptious food and refreshing drinks. Our talented chefs have curated a menu that caters to a variety of tastes and dietary preferences. Whether you're in the mood for mouthwatering finger foods, delectable sharing platters, or a buffet-style feast, we have options that will tantalize your taste buds. And of course, our well-stocked bar is ready to serve up a range of beverages, including a selection of beers, wines, cocktails, and soft drinks.
🎁 Unforgettable Memories 📸
At Brunswick Bowling Club, we take pride in creating memorable moments that will be cherished for years to come. Our friendly and experienced staff will be on hand to ensure that every aspect of your private function runs smoothly, from setting up the lanes to providing assistance throughout the event. Capture the joy of the occasion with our photo booth and create lasting memories that your guests will love to share.
📞 Book Your Private Function Today! 📞
Don't wait another minute to plan the ultimate private function at Brunswick Bowling Club. Our versatile venue, exciting activities, delicious food, and dedicated staff are ready to bring your event to life. Contact us today to discuss your requirements, check availability, and secure your booking. Let's roll into an unforgettable celebration together!
📍 Brunswick Bowling Club 📞 Phone: (02) 6685 1328 🌐 📧 Email: manager@brunswickbolwingclub.com
*Bookings are subject to availability. Terms and conditions apply.
What are your Restaurant hours?
Monday: 12:00 PM – 2:00 PM (Lunch) and 6:00 PM – 8:00 PM (Dinner)
Tuesday: 12:00 PM – 2:00 PM (Lunch) and 6:00 PM – 8:00 PM (Dinner)
Wednesday: 12:00 PM – 2:00 PM (Lunch) and 6:00 PM – 8:00 PM (Dinner)
Thursday: 12:00 PM – 2:00 PM (Lunch) and 6:00 PM – 8:00 PM (Dinner)
Friday: 12:00 PM – 2:00 PM (Lunch) and 6:00 PM – 8:30 PM (Dinner)
Saturday: 12:00 PM – 2:00 PM (Lunch) and 6:00 PM – 8:30 PM (Dinner)
Sunday: 12:00 PM – 2:00 PM (Lunch) and 6:00 PM – 8:00 PM (Dinner)
Can we eat/drink at the Brunswick Heads Bowling Club?
Whether you're craving succulent seafood, tender steaks, vibrant salads, or vegetarian delights, the Pacific Bistro at Brunswick Heads Bowling Club offers an array of options to satisfy diverse dietary preferences. Accompanied by an extensive wine list featuring both local and international selections, you can pair your meal with the perfect complement.
At Pacific Bistro, we pride ourselves on providing exceptional service, ensuring that your dining experience is not only memorable but also tailored to your needs. Our friendly and attentive staff are here to assist you with any inquiries and offer recommendations, ensuring your time with us is nothing short of delightful.
Can extra people hang out at the Brunswick Heads Bowling Club who aren't bowling?
We are delighted to invite you to Brunswick Heads Bowling Club, a vibrant community hub nestled in the heart of our scenic coastal town. While known for its excellent lawn bowling facilities, we have so much more to offer, and we extend this invitation specifically to our non-bowling guests who seek a memorable experience in our club facilities. With a fine restaurant, gaming, sky sports channel and bar it's a great place to meet and relax with friends and family!
READ MORE ON PRIVATE FUNCTIONS AT BRUNSWICK HEADS BOWLING CLUB: HERE